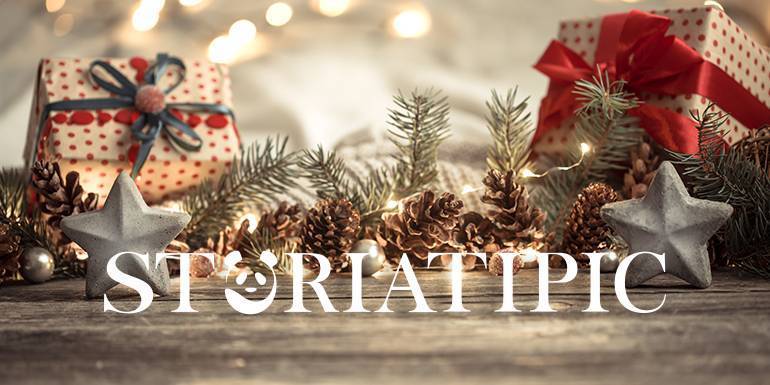 Les tendances d'achats pour Noël 2020
2020-12-09 10:09:15
Sandra GUERIN
news
With 15 days to go until Christmas Eve, Team Panda is busy offering you great gift ideas and preparing your parcels to pamper your loved ones. TODAY AND SEE TO Christmas, FOR ALL ORDERS PASSED ON THE SITE STORIATIPIC, RECEIVE IN CADEAU A LOVE BANDANA AND A PORTE CLE #TEAMPANDA! A way for us to thank you for being so many always to love our brand and wish you beautiful holidays surrounded by your loved ones.
The year 2020 has not been easy for everyone and if there is a time when the French are positive and have a smile, it is clearly the holiday season, Christmas and New Year's Day. We close the book 2020 and open the book of 2021 with optimism! The French aspire to a return to normality and want to take advantage of the holidays to spoil their loved ones. But what gift to give to be sure to please?
According to several surveys, in the top 3 Christmas gifts 2020 there are fashion accessories. Whether for women or men,fashion accessories (scarves, bags, belts ... etc.) remain a timeless, safe gift idea that works for all ages, young and "less" young. No need to know the sizes, the tastes of people, you will be sure to please without worrying. Then go for it!
Find on the website STORIATIPIC and in all our multi-brand partner stores all of our latest winter collection to please (or make you happy). Also take advantage of our Outlet to offer gifts that best fit your budget.
Join Team Panda and its iconic scarves in many colors, patterns and materials, make the eyes of your loved ones shine with its bags and its quality shirts, blouses and dresses. You will be sure to illuminate and bring joy to the most classic changing rooms with elegance.
Delivery still available before December 24.
Have a great holiday season,
The Panda team