"Together we launched Storiatipic with the audacity of naivety and the passion to create."
For 15 years, Marie Gozard and Françoise Micciche have been developing with emotion and passion Storiatipic, a brand of textile accessories, ready-to-wear and bags recognised throughout the world for its originality and unique know-how.
Born into a French and Italian family, Marie Gozard's European roots gave her a taste for travelling and discovering new cultures and horizons, until she landed in India. A journey that lasted six years and during which Marie Gozard nourished her passion for colours and materials.
In 2007, she returned to France and launched her brand. Very quickly joined by her twin sister Françoise Micciche, VDMD (Village du monde diffusion) will become Storiatipic in 2016. Storiatipic creates and distributes its products to multi-brand retailers in France and abroad and combines the use of India's ancestral know-how with its passion for French fashion.
Storiatipic's head office is located in Messimy on the outskirts of Lyon, the cradle of the textile tradition in France.
"I have Italian roots, a deep attachment to India where I have lived for a long time, a bag and a scarf in my hand, always ready for new journeys. The world and encounters are the infinite source of my inspiration."
Marie Gozard has an original background. She shares her experiences, her different personal and cultural inspirations in all her creations. Each collection, each model has its own story and mixes without taboo the motif and the figurative, the materials and the weaving techniques, the ancestral know-how and the latest trends. Each season, we find a real desire to innovate, with colourful themes that allow us to revive the most classic wardrobes.
Distributed in more than 700 outlets worldwide, Storiatipic, like its designer Marie Gozard, is above all a brand with character, which advocates values such as :
- Passion. Because life and the Latin sun run through our veins.
- Openness. Open to the world, to others, generous and friendly.
- Respect. For others, for traditions, for the world around us as a way of life.
- The difference. An unconventional way of seeing the world, life and fashion.
- Atypicalism. An atypical style to dare to be different.
The Storiatipic style is now known for its non-conformist style that stands out at first glance.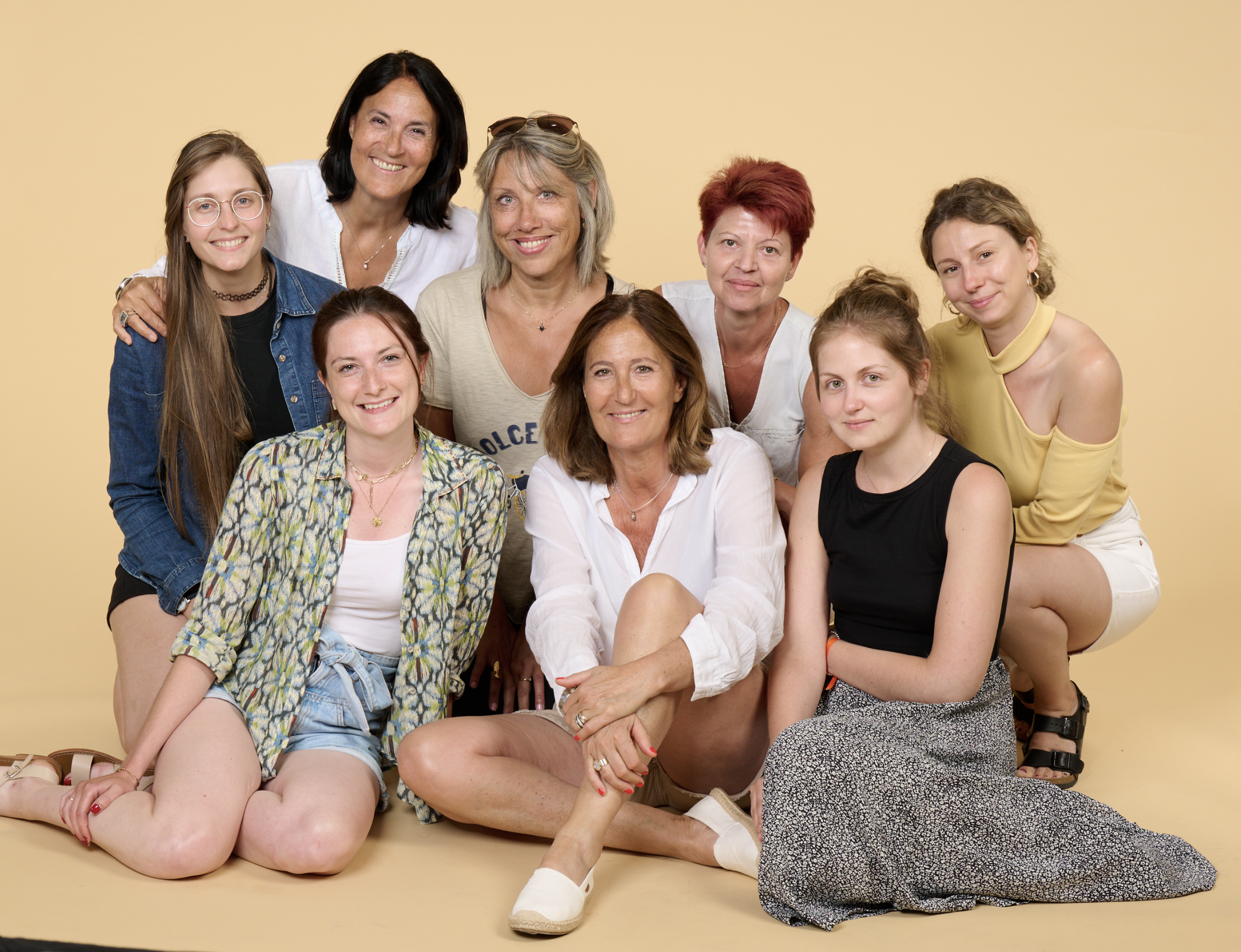 Storiatipic is an adventure that grows in the family.
Two twin sisters, Marie and Françoise, who work, imagine and push back the boundaries together, with the same passion.
A family at heart, a team that is part of Storiatipic's history, loyal craftsmen and manufacturers who bring quality and know-how.
Storiatipic is finally (and above all!) a brand that we want to share with you.
A meeting between art and fashion
Storiatipic has become the leader in accessories with over 600 points of sale in France and abroad.
Known for years for its iconic scarves for women and men, the brand then expanded its range with leather goods: from clutches to handbags and beach bags. For the past 4 years, it has opened up to a ready-to-wear collection offering shirts, blouses, t-shirts, trousers and dresses.
Since its inception, the brand has offered very natural materials, with a particular emphasis on the combination of varied patterns and incredible colours that reveal each personality. In winter, the models proposed are mainly made of wool, wool and silk, modal and in summer, we use linen, silk, cotton, modal ...
Each piece is a long work of research, creation and selection of materials where curiosity and encounters give the products character.
Since her journey, Marie Gozard has maintained a special and unique attachment to India. Although the designs of our products are made in Lyon by the designer, she entrusts her production to historical and artisanal suppliers whom she visits regularly. A hand in hand work for more than 16 years.
India, world famous for its weaving techniques, its beautiful materials and embroideries, perfectly matches the style and colours of the designer, which give character to the products.
On site several times a year, the designer sources new materials, trends, ensures quality control of production and respect for environmental and ethical standards.